EFFECTIVE MONDAY, MARCH 23rd and through at least APRIL 15th, Lifetime Eyecare will be CLOSED for regular office hours. Per CDC recommendations, we will be discontinuing all routine examinations. We will be available to see patients with urgent medical eye health issues by appointment only. Please call 301-777-7777 with any questions or concerns. Patients with glasses or contact lenses ready for delivery can call us to arrange shipment to your home at no additional charge. You can call us to order contact lenses throughout the closure. Stay healthy, friends!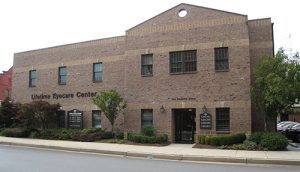 Lifetime Eyecare has been a leading provider of optometric services and vision care products in the Tri-State area since 1912, and we want to help you achieve and maintain clear vision for years to come.
Our experienced eye doctors offer comprehensive vision examinations and specialize in the diagnosis and treatment of a wide array of eye diseases, conditions, and problems. We use advanced diagnostic technology and vision correction products and are committed to improving the quality of life of our patients through enhanced vision. Give yourself the gift of clear vision – schedule an appointment with your eye care provider today.
Read our full Non-Discrimination Statement.
Read our HIPAA Privacy Policy here.