We are looking for a new staff member to work at our front desk with a warm, friendly personality and A LOT of attention to detail. Please send your resume and cover letter to HR@LTEye.com.
Details on Facebook at this LOCATION.
Lifetime Eyecare will continue to follow CDC guidelines regarding the use of masks in healthcare facilities. You will need to wear a mask in LIFETIME EYECARE until further notice.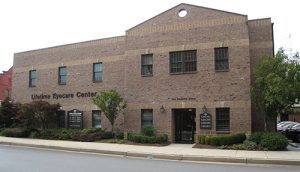 Lifetime Eyecare has been a leading provider of optometric services and vision care products in the Tri-State area since 1912, and we want to help you achieve and maintain clear vision for years to come.
Our experienced eye doctors offer comprehensive vision examinations and specialize in the diagnosis and treatment of a wide array of eye diseases, conditions, and problems. We use advanced diagnostic technology and vision correction products and are committed to improving the quality of life of our patients through enhanced vision. Give yourself the gift of clear vision – schedule an appointment with your eye care provider today.
Read our full Non-Discrimination Statement.
Read our HIPAA Privacy Policy here.
Access our PATIENT PORTAL