WHAT'S NEW??
At Lifetime Eyecare, we value INNOVATION in exam techniques and technologies and in the products we make available to our patients.  Stay tuned here at LifetimeEyecareCenter.com for the newest of the new! 
WE HAVE OAKLEY!
Lifetime Eyecare is now a dealer for Oakley sunglasses, everyday eyewear and Oakley Youth styles.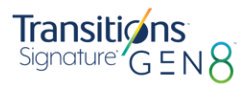 THE PERFECT LENS FOR EVERYDAY LIFE
Transitions® Signature® GEN 8™ is our most responsive light adaptive lens ever. Designed with the modern active lifestyle in mind, these lenses activate up to 30% faster and fade back to clear up to 3 minutes faster.

Varilux® X Series™ Lenses Put Sharper Vision Within Arm's Reach
Finally, a progressive lens that addresses the key visual challenges of today's presbyopes. Thanks to new Xtend™ Technology, Varilux® X Series™ extends the area of sharp vision within arm's reach, so wearers no longer have to move their head to find "just the right spot." You will experience sharper vision—at every distance, without compromise.
WHAT IS XTEND™ TECHNOLOGY?
With other progressive lenses, wearers are only able to see 1 distance through any given point in the lens, but Varilux® X Series™ lenses allow the wearer to see multiple distances through any point in the near and intermediate zones. The result: significantly extended vision within arm's reach.

Crizal Sapphire® 360° UV Lenses Deliver Best-in-Class Transparency
Light is everywhere. Modern eyeglass wearers live in an increasingly illuminated world, surrounded by sources of light that strike their lenses from every angle imaginable. These light sources create reflections on lenses that are uncomfortable and can impact wearers' everyday lives.
HOW ARE CRIZAL SAPPHIRE® 360° UV LENSES DIFFERENT?
• The first to feature Multi-Angular Technology™, which reduces reflections from any angle of light, resulting in less distracting glare, better aesthetics, and safer nighttime driving
• The first to feature optimal UV protection in a clear lens, without compromising clarity
Between computers, tablets, and smartphones, we're looking at screens more than ever before. All that screen time can be hard on your eyes and may cause digital eye strain. Eyezen™ lenses are enhanced single vision lenses that provide sharper vision than ordinary single vision lenses and are available to everyone—whether you have a prescription or not.
Our newest enhanced single vision lens helps reduce eye strain caused by close viewing of devices like cell phones and tablets. It also utilizes the Smart Blue Filter™ feature, which reduces exposure to Harmful Blue Light. With four unique designs, patients of any age can benefit from Eyezen™+ lenses. They are exclusively available from independent eyecare professionals.