LIFETIME EYECARE PARTNERS WITH MD VISION INSTITUTE FOR STATE OF THE ART LASIK PROCEDURES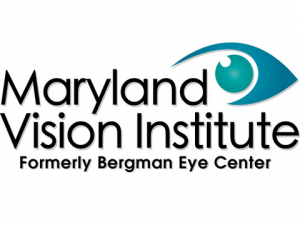 We are proud to work closely with the doctors and staff at Maryland Vision Institute, Hagerstown, to assist patients in receiving state of the art LASIK laser vision correction.  In most cases, patients will be able to receive follow-up care here at Lifetime Eyecare after they've had their procedure at MVI, saving several trips back down the road!
Maryland Vision Institute (formerly Bergman Eye Center) is proud to be the first and only center in the region to offer LASIK patients the safety, precision and accuracy of the new Wavelight EX500 Excimer Laser. This advanced technology is helping set a new standard in LASIK laser vision correction. Offering 'Perfect Pulse' laser technology and treatment times averaging 10 seconds or less, the wait for the next generation in LASIK is over.
As one of Western Maryland's leading eye care providers, MVI has been providing comprehensive eye care and surgery for over 20 years.  On June 9, 2012 their founding physician, Dr. Erik Bergman, passed away after a short battle with cancer. Dr Bergman was one of the top cataract surgeons in Maryland, having done thousands of surgical and laser procedures.
In October of 2012, Augustus "Gus" Stern, M.D –a Cumberland native–joined MVI as the new Medical Director. Dr. Stern, is a board certified ophthalmologist specializing in cataract, cornea, glaucoma, oculoplastic, refractive and LASIK surgery as well as general ophthalmology.  In addition, another Cumberland native Sidney Chang, M.D. has now joined the team at Maryland Vision Institute. Dr. Chang is a board certified ophthalmologist specializing in a variety of surgical services including cataract surgery with the full spectrum of lens implants, refractive surgery, and the full spectrum of glaucoma surgeries and corneal transplantation. The entire MVI team brings years of compassionate care and a history of vision excellence to their practice.
We recommend a complete eye health and vision exam at Lifetime Eyecare as your first step in exploring the exciting option of laser vision correction.