Doctors Allen Hu and David Warrow of Cumberland Valley Retina Consultants, Hagerstown, see patients in Cumberland on a referral basis several days per month. Dr. Hu sees patients at LIFETIME EYECARE one day per month (usually the 3rd Wednesday).  Please contact CVRC if you have any questions about your care with their practice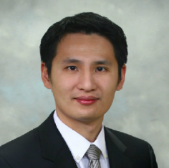 Allen Hu, M.D. earned his medical degree from the University of California, and dual degrees with honors in Biological Sciences and Economics from Stanford University. He interned at Scripps Mercy Hospital in San Diego and completed an ophthalmology residency and a vitreoretinal surgery fellowship at the Jules Stein Eye Institute at UCLA Medical Center; consistently ranked in the top 5 ophthalmology programs by US News and World Report. Dr. Hu is board-certified by the American Board of Ophthalmology and is a member of the American Society of Retina Specialist and the American Academy of Ophthalmology. His interests include the treatment of macular degeneration, diabetic retinopathy, retinal vascular disorders, and surgery for retinal detachments, epiretinal membrane, macular hole, and diabetic eye disease.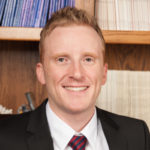 David Warrow, M.D. is a board certified diplomate of the American Academy of Ophthalmology and a fellowship trained specialist in the diagnosis and treatment of diseases of the retina, macula, and vitreous. Dr. Warrow earned his medical degree at the University of Michigan School of Medicine. He completed his ophthalmology residency training at the prestigious New York Eye & Ear Infirmary, the country's oldest eye hospital and consistently ranked in the top ten training programs nationally by US News and World Report. Dr. Warrow pursued his fellowship in vitreoretinal surgery at Georgetown University Medical Center and the Retina Group of Washington where he performed over 1100 surgeries.  He evaluates and treats all disorders of the retina, macula, and vitreous but has particular interest in age-related macular degeneration, retinal vascular disorders including diabetic retinopathy and vascular occlusions, macular holes and puckers, retinal detachments, and uveitis.
FOR MORE INFORMATION: http://www.retinacare.net/   301-665-1712